Wellness
Restaurant Associates is committed to improving the health and well-being of our customers by providing you with as much information as possible to make informed meal choices. To help better assist you with these decisions, we created your cafe wellness program, RADISH - Delicious. Innovative. Sustainable. Healthy. RADISH menu items focus on the inclusion of more vegetables, fewer animal products, appropriate portions and healthier cooking methods.
When selecting RADISH items you can be assured of the following: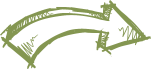 Just look for the RADISH icon on
healthier & better-for-you food options!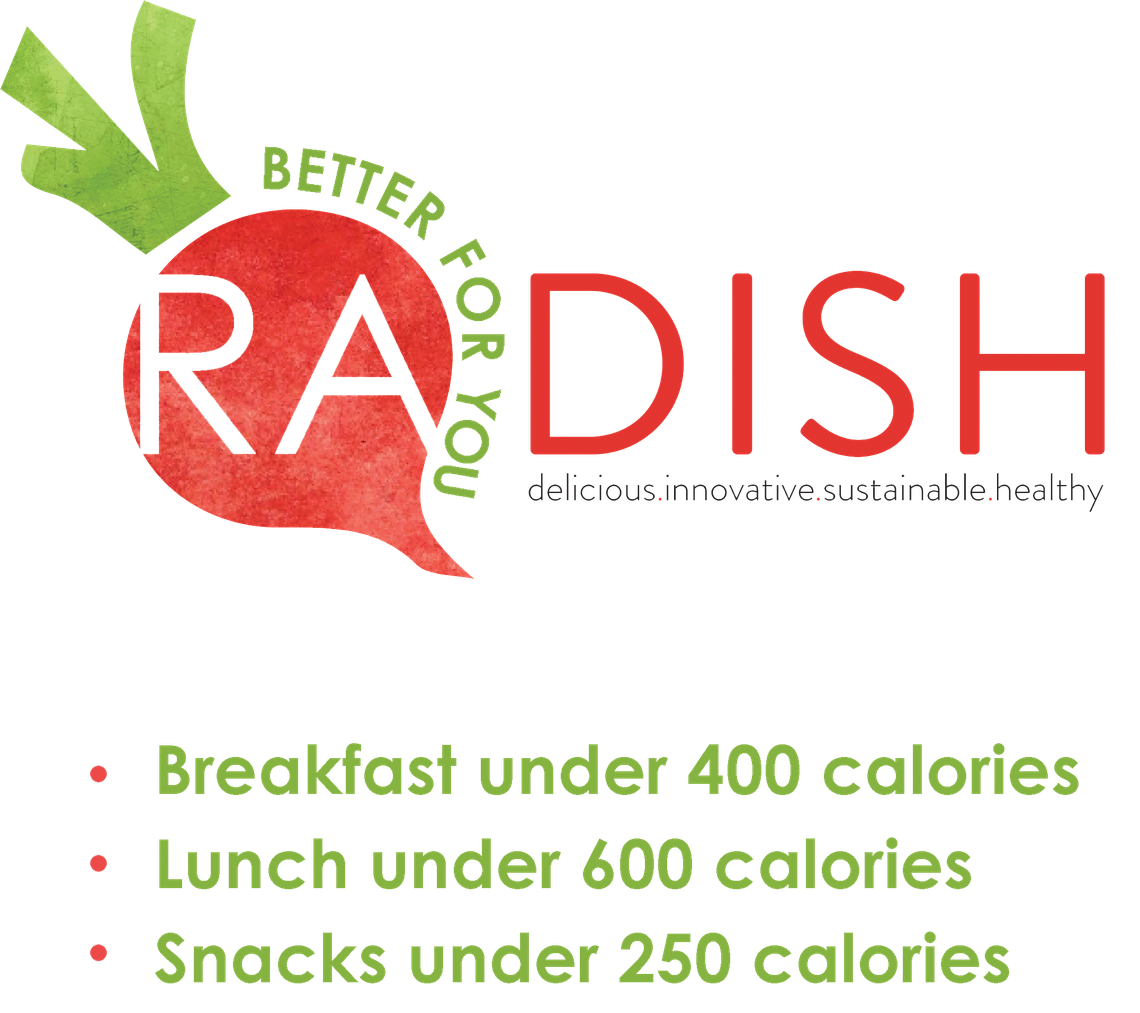 But, that isn't enough. We've made a commitment to provide you with as much information as possible and it's important to us that we do. You can also identify items that are vegan or vegetarian by looking for these icons: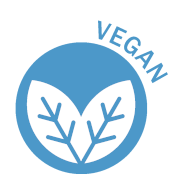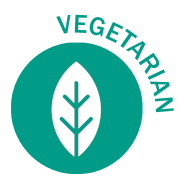 In addition to providing you with icons to make quick and informed decisions, we realize the importance of labeling transparency. Therefore, you can expect to see more labels with enhanced descriptive ingredient language and calorie information because, well let's face it -- calories count!
We're not stopping there though. We're working hard to provide you with more nutritional information on our fresh, house-made foods that will include fat, sodium and sugar contents. Stay tuned.
Beyond nutritional information, labeling transparency and icons to better identify meal preferences, we're also committed to sourcing the best possible ingredients available and are grateful to our local purveyors whose harvests help create our fresh, colorful meals. We're proud of our many local partnerships and when able to, craft menus that include:
local & regional
food that travels less than 400 miles from farm to plate, which mean peak freshness and reduced transportation and packaging waste
cage-free eggs
eggs sourced from hens that haven't been confined to a battery cage
sustainable seafood
adherence to the monterey bay aquarium seafood watch program, which helps consumers, like you make choices that promote healthy oceans
fair trade
this sets price minimums and empowers farmers to develop the business skills necessary to compete in the global market place
rbgh-free milk
milk products that come from dairy cows that never receive injections of synthetic bovine growth hormone
Our values and commitments are made with you in mind.